International Masters Cricket Committee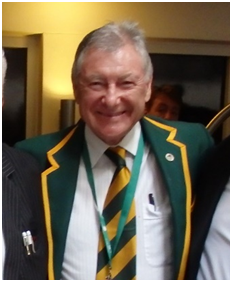 Stirling Hamman is the chairman of the International Masters Cricket Board. 
Stirling had the vision of holding an Over-50s World Cup, which came to fruition in November/December of 2018 in Sydney. He was also instrumental in establishing International Masters Cricket, along with Jim Morrison, Roger Moult and Parag Pandya.
Prior to this, Stirling had taken the Australian Over-50s team on the world's first ever international over-50s tour, to the UK in 2017. He has also captained the Australian Over-60s team on six international tours, played for the Australian Over-70s, and led numerous overseas tours.
He established over-40s cricket in Sydney and continues to chair the Sydney Masters (O40s), Classics (O50s) and Vintage (O60s) competitions.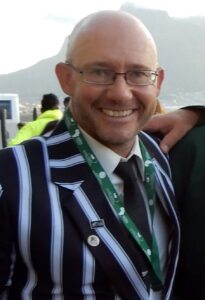 Jim Morrison is the Over-50s representative on the IMC Board. He also runs the Facebook, Twitter and YouTube accounts, maintains the masterscricket.org website and compiles all international over-40s and over-50s stats, records and rankings.
Jim became involved in over-50s cricket when Stirling Hamman set out to hold the first Over-50s World Cup in 2018. He has worked closely with Stirling ever since, and more recently with Roger Moult and Parag Pandya on the Over-50s World Cricket Steering Committee.
Jim established New Zealand Over-50s Cricket in 2017 and Over-40s in 2022. He is currently the director for both age groups in that country. He is closely involved in all aspects of over-40s and over-50s cricket around the world, including helping new countries become set up.
Jim has participated in and led numerous overseas tours with the Toronto Cricket, Skating & Curling Club, the British Officers CC of Philadelphia, the Occidental Cricketers, as well as the NZ O50s.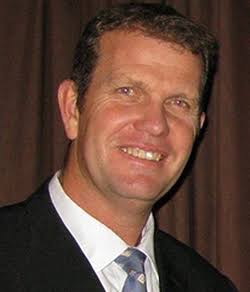 Roger Moult is the head of the 2023 Over-50s World Cup Organising Committee and a member of the World Over-50s Steering Committee. Roger managed the South African team that competed in the 2018 Over-50s World Cup and offered to host the 2020 edition in his home city of Cape Town. 
That tournament was sadly aborted after 2.5 rounds because of COVID-19 but was rescheduled for March of 2023. Roger is also the head of the Veterans Cricket Association of South Africa (VCASA) and has been the prime mover in establishing veterans cricket in that country.
Roger played first-class cricket for Border and Griqualand West and is a life member at his beloved Cape Town Cricket Club.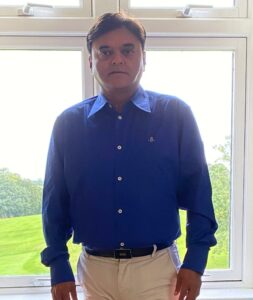 Dr Parag Pandya was part of the medical committee for O50s CWC in 2020, before joining the IMCC Steering Committee in 2021, contributing in medical and administration roles. He has been appointed medical director for the 2023 O50s CWC in Cape Town. Parag is a community physician practicing in the UK and a fellow of the Royal College of General Practitioners. 
He moved to the UK from India in 1999. An avid supporter of cricket, he has previously served as chief medical officer for Yorkshire County Cricket Club and team doctor for Bromley FC and various women's UK Premier League football clubs.
Parag co-founded Veterans Cricket India (VCI), which promotes competitive cricket for players of above 40 years, in India and abroad.