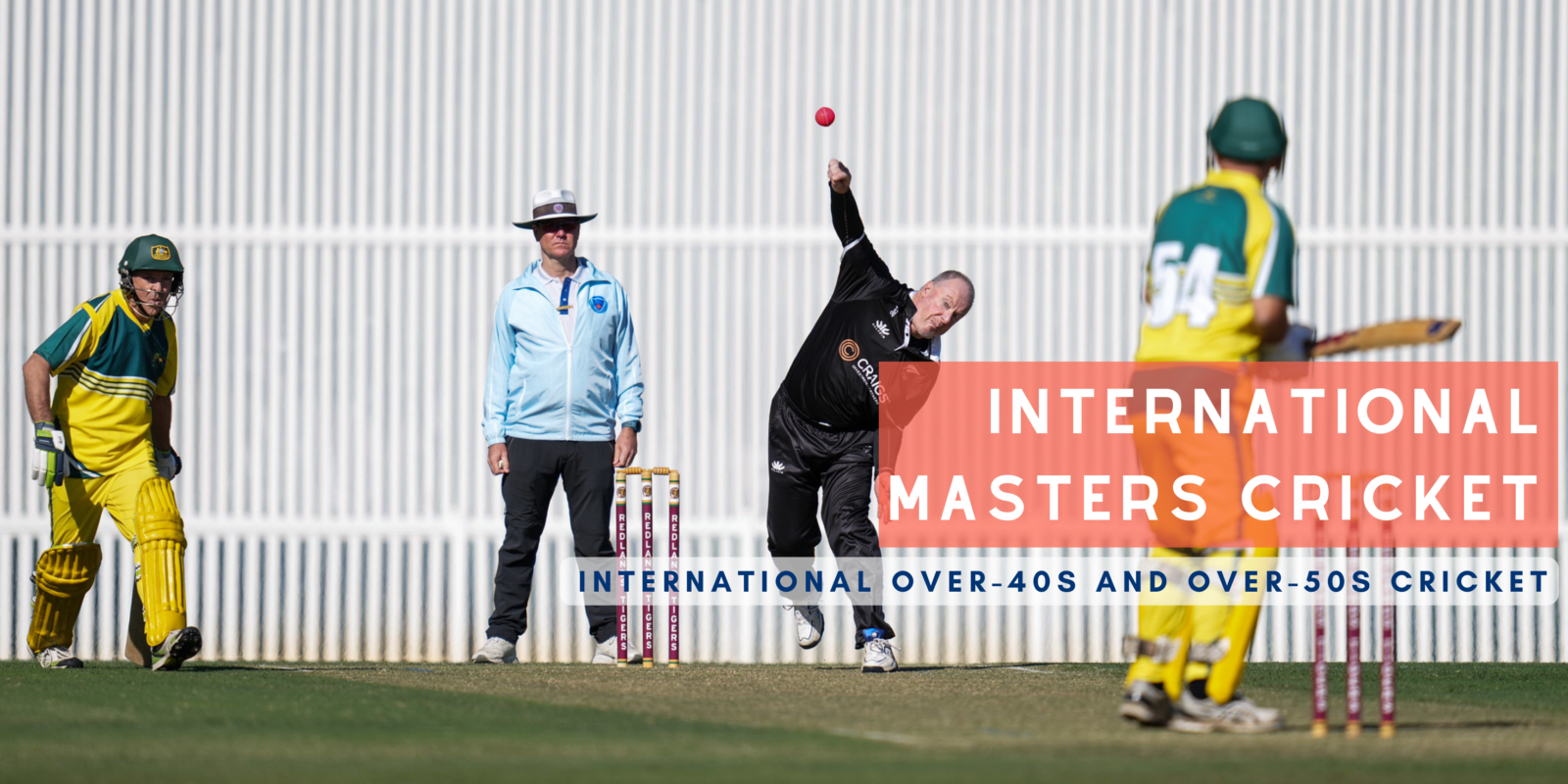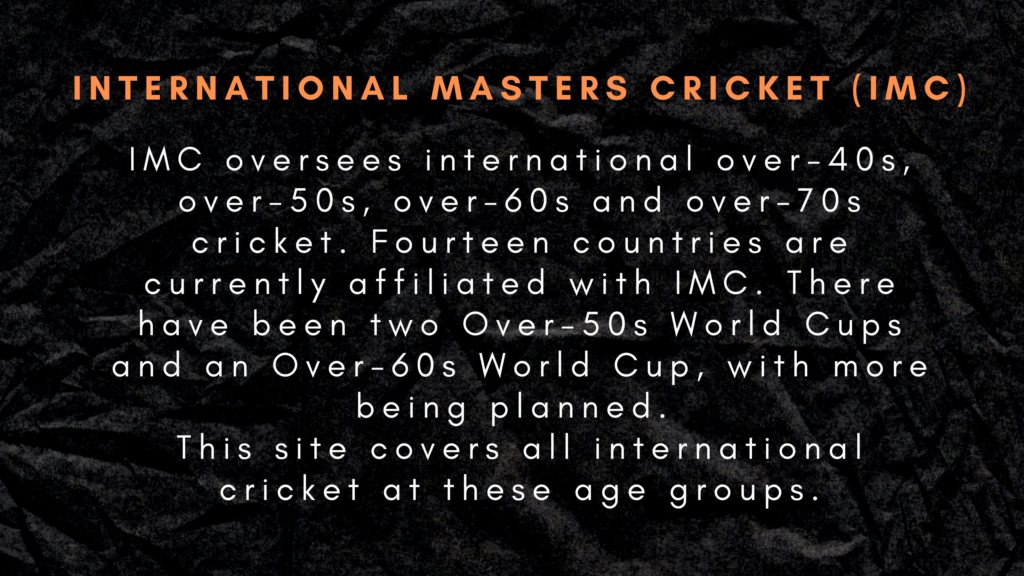 World Over-40s and Over-50s Cricket
This is the page for over-40s and over-50s cricket around the world, especially internationals and the Over-40s and Over-50s Cricket World Cups. The views expressed here do not necessarily reflect those of International Masters Cricket.
Over-40s cricket is developing quickly. Two countries have just completed their national over-40s tournaments.
In Australia, New South Wales beat Queensland by 10 wickets to emerge victorious in the Australian National Championships.
It was great to see that the Aussie over-40s did not impose mandatory batting retirements in this tournament (their over-50s still do).
This allowed for some great run-scoring, with 4 individual centuries scored, and 4 batsmen scoring more than 200 runs (Jeff Hemming, 265 runs at 132; Ash Hardy, 238 runs at 119; Danny Batra, 231 at 77; and Richie Wyld, 216 at 54).
The top wicket-taker was former Sri Lankan first-class player Suresh Perera, who picked up 9 wickets at 13.78, followed by Dane Stevenson (8 at 9.63).
It was also fantastic to see many of the Division 1 games live-streamed. You can watch these here: youtube.com/playlist?list=PLmQWP-cxheBsjFzE68fIU_sjOkjdVyi2h
________________
New Zealand also held its first ever Over-40s Inter-Provincial Tournament last week.
Canterbury/Otago won the Division 1 and Division 2 titles.
All the scorecards and tournament stats can be found here: www.crichq.com/competitions/15155/draws/57371/rounds
Heavy run-scoring was a feature of this tournament too, with 5 individual centuries scored, including an incredible 174* in the Grand Final from Hardeep Singh, which you can watch as part of the match highlights here: www.facebook.com/nzover40scricket/posts/pfbid02VW4ZPXn2ZUJiMfSZHZshRmugH5f2XbMeGSSzK5GWHLz5XuTEQd...[0]=AZUWLlIEF5Y4rqdJJl4yotBVtfkgXC4fmBRDSbwpNpylyMzgsYONSke4SD_Nbtq0i89NRQyR_90pCE3jb_pjaSZb9ySkaAPwOM3njU5Pu8u8OR9SU545EtBRh-LSfBrAEuRpSOofKtUZLZe_Px4Dl2PsKe9022aFE4y-M8I-qm9LNGX1_Z1HEluGHwzGS0NaY7o&__tn__=%2CO%2CP-R
Some of these matches were also live-streamed and can be watched here: youtube.com/playlist?list=PLmQWP-cxheBtaibzjWpXjP3Y8KWMOCwHY
Hardeep was the leading run-scorer in the tournament (310 at 103), while Peter Connell and Sean Windle each took 10 wickets in Division 1.
The New Zealand team has been named for the series between New Zealand and Australia, which will take place in Christchurch in February. The Australian side will presumably be named shortly.
...

See More

See Less